;
Some of this has been run before, but most of it is new.)
I was in my car, alone, on a long road trip. I was getting really hungry but nothing looked great so I stopped at a restaurant that looked just so-so. I asked myself, "How bad can it be?" I found out!!
We were at a very upscale restaurant & when we checked in the receptionist asked us if we were celebrating anything. Bud's reply: "Only that we can afford to eat here!!"
When we had the beach condo in Port Hueneme, a small group of us used to go out to breakfast on Saturdays. We were at a diner in Ventura & I ordered chicken (country) fried steak. I asked that there be no gravy on the plate, just in a small bowl on the side. (I don't like too much gravy on it.) When it arrived, it was absolutely smothered in gravy. I sent it back & when I got it again, the cook had apparently washed off the gravy!! I didn't eat it but I was afraid to send it back again.
My friend, Barbara, can't handle food that's too spicy. We went out for breakfast to a place where we had eaten before. Barbara wanted sausage--they offered both link & patty--& she remembered that one was spicier than the other, but she couldn't remember which. She asked the waitress the difference between the two sausages. She was told that the link was long, like a cigar, & the patty was sort of like a hamburger. Scary—this woman is allowed to drive, vote & reproduce!! Even scarier—she probably went home & told her family that she'd had some customers who were so stupid that they didn't know the difference between link & patty sausage.
16 Foods Who Are Feeling A Little Lost Right Now
:
1. FRESH FRUITY MEATS.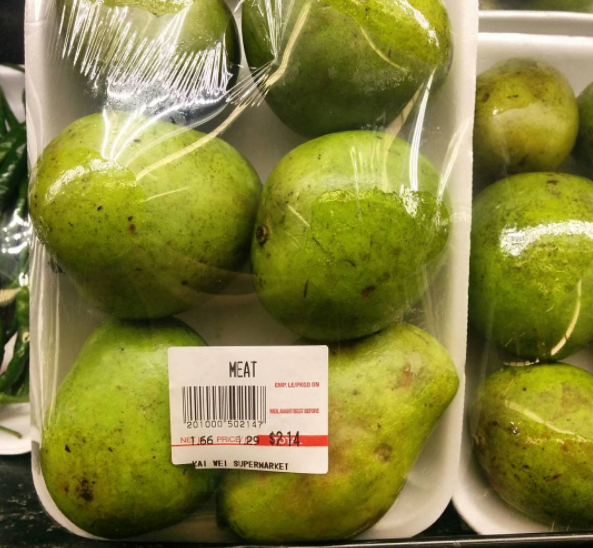 nstagram.com