Sometimes we lose sight of what's right in front of us.
Some very obvious facts that will make you strangely happy:
Music exists.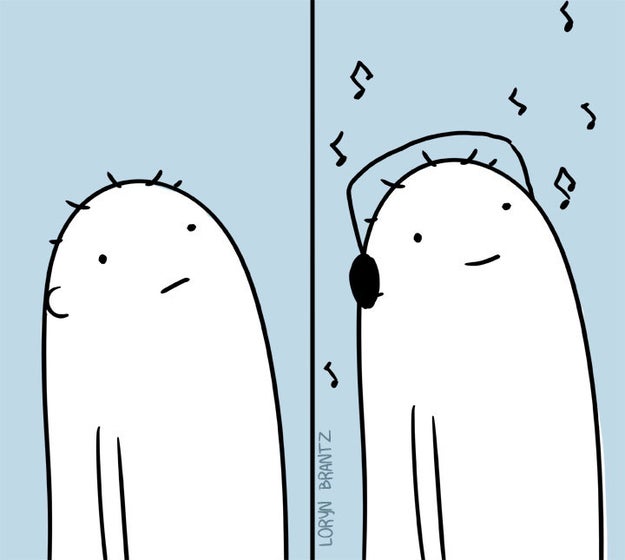 Cats are soft to the touch and often make a purring noise when petted.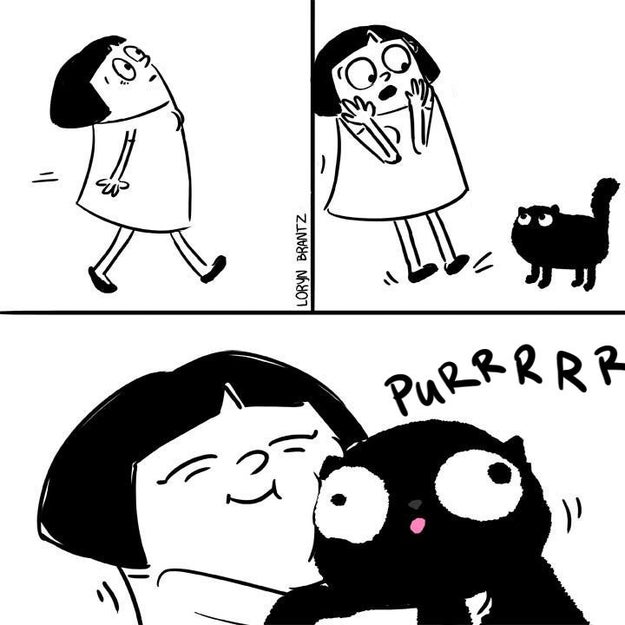 Loryn Brantz / BuzzFeed
Dogs are real and they love their humans as much, if not more, than their humans love them.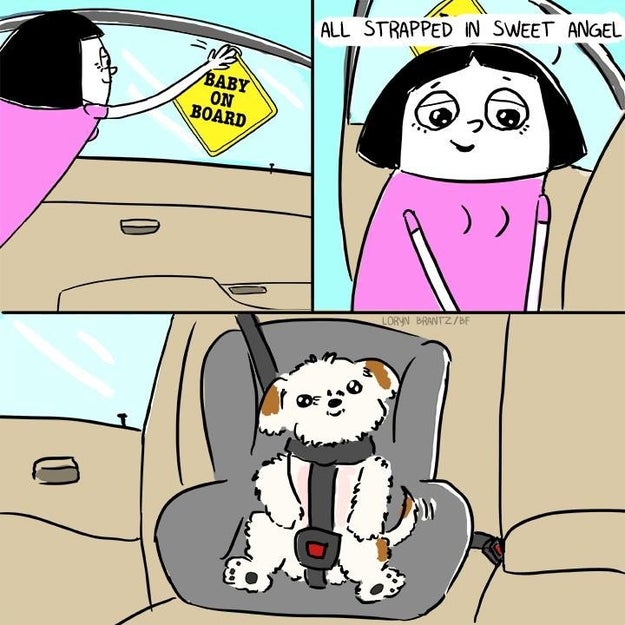 Loryn Brantz / BuzzFeed
Chocolate exists.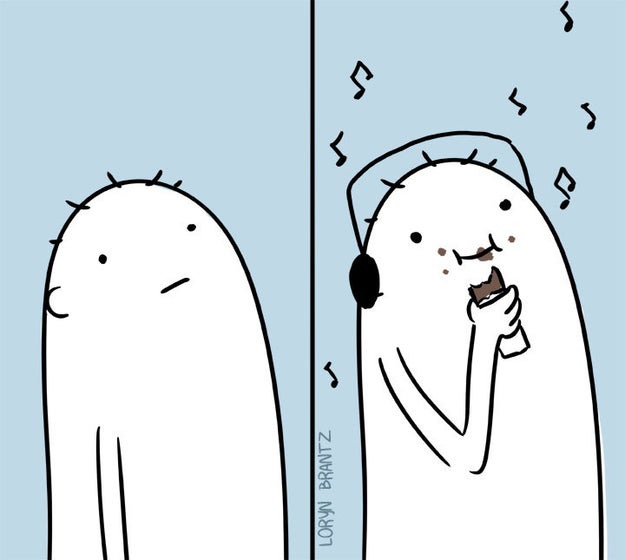 Loryn Brantz / BuzzFeed
Fruit grows from the earth and is sweet and delicious to eat.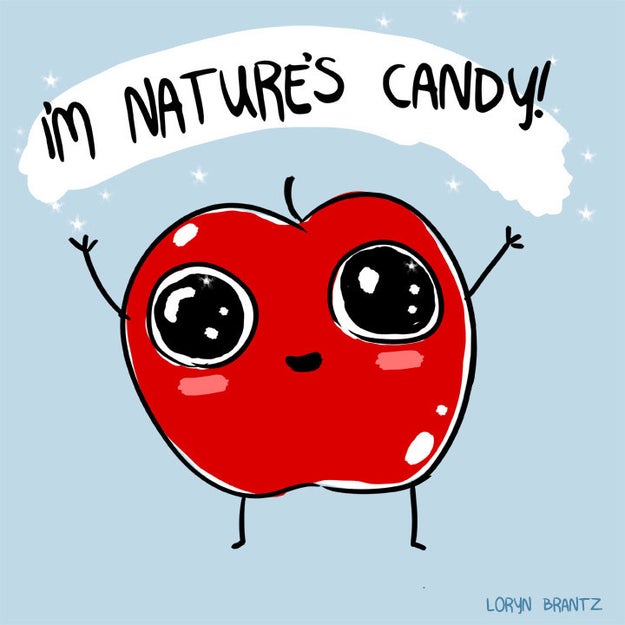 Loryn Brantz / BuzzFeed
Many humans enjoy holding hands to show how much they love each other. Otters also do this to not float away from each other in their sleep.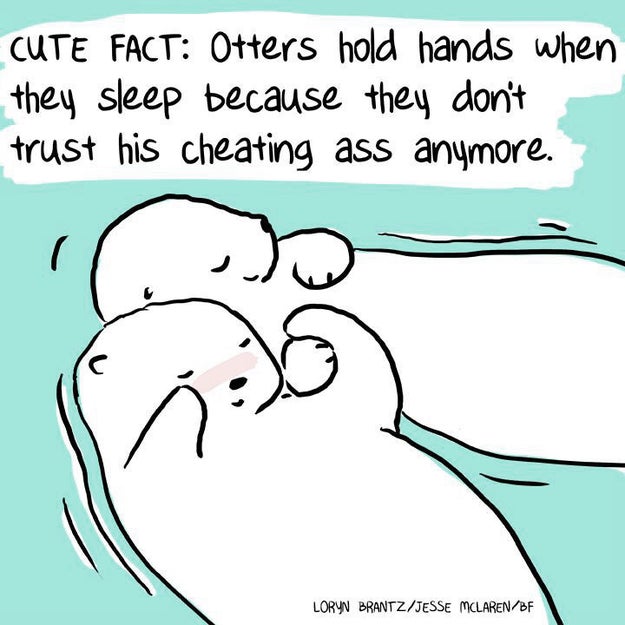 Loryn Brantz / BuzzFeed
People give each other frosted cakes to celebrate occasions; often on the day they were born each year, because they're so happy that person exists.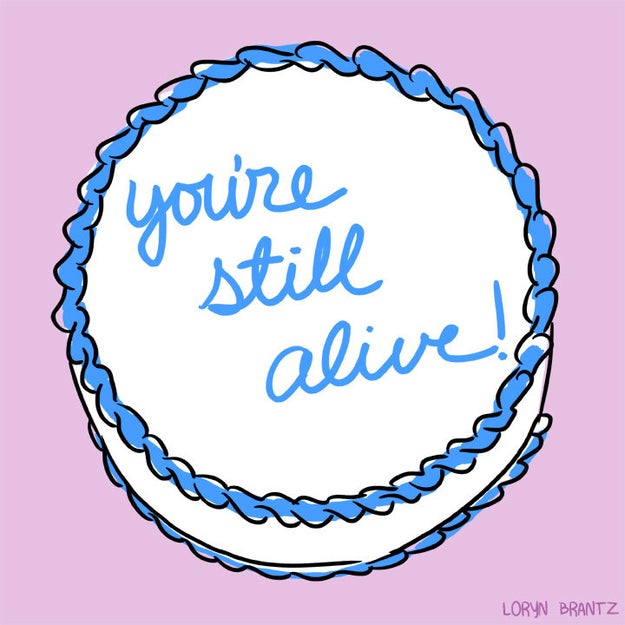 Loryn Brantz / BuzzFeed
Coffee exists.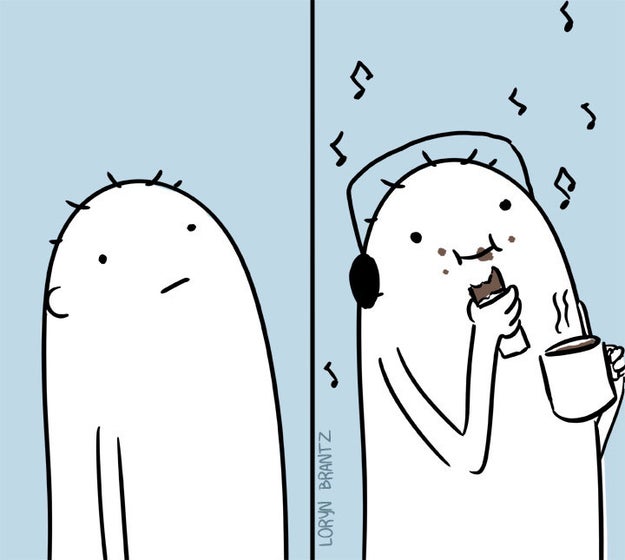 Loryn Brantz / BuzzFeed
Sweatpants were invented.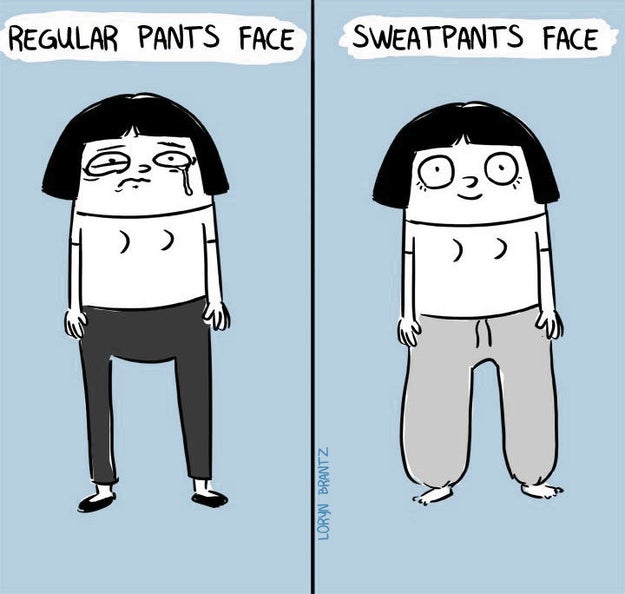 Loryn Brantz / BuzzFeed
The atoms that make up your body and everything you love have been around for billions of years and will continue to exist long after you're gone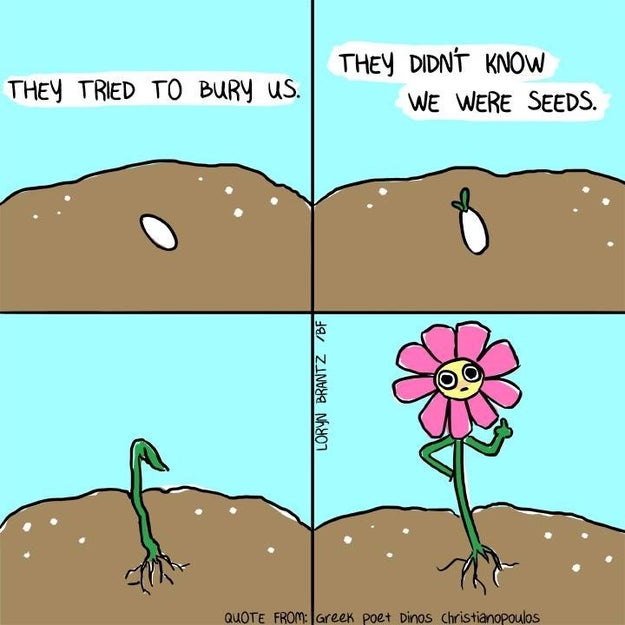 Loryn Brantz / BuzzFeed
Books, cheese, tea, love, the sky, clouds, flowers, trees, grass, lakes, bunnies, warm blankets, dancing, hugs, smiles, kisses, people that care, art, movies, rain, phones, computers, ice cream, pillows, beds, travels, air, the sun & the moon, hope & you all exist.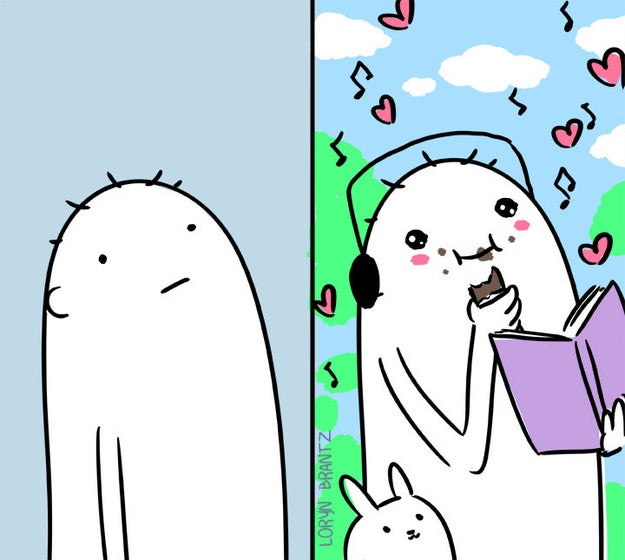 Loryn Brantz / BuzzFeed
BuzzFeed
Jerry was at a marriage seminar, & the leader of the seminar, a lady, was asking everybody if they were happily married & how long they were married for.
When it was Jerry's turn he said that he was happily married for almost 50 years. "Wow" the leader gushed "that's amazing, perhaps you can take a few minutes to share some insights with everybody, how you stay happily married to the same woman for so long."
"Well," Jerry said after thinking for a few moments, "I try to treat her nice, buy her presents, take her on trips & best of all, for our 25th anniversary I took her to the Bahamas."
"Well that's really beautiful & a true inspiration for all of us," the lady said. "Maybe you can tell us what you are going to do for your 50th anniversary" she said with a smile.
"Well," Jerry said, "I'm thinking of going back to the Bahamas to pick her up."
------------------------------------------
A teacher asks the new student her name. The girl replies, "Happy Butt."

The teacher says, "I don't think that's your name. You need to go to the principal's office and get this straightened out."
The girl goes to the principal's office and he asks, "What's your name?" The little girl says, "Happy Butt."
The principal calls the girl's mother to get the truth. After getting off the phone, he says, "Honey, your name is Gladys, not Happy Butt."

The girl says, "Glad Ass--Happy Butt--what's the difference?"
-------------------------------------------
Oscar Wilde
Some cause

happiness

wherever they go; others whenever they go.
Max Kauffman
I never knew what real

happiness

was until I got married & by then it was too late.
Unknown
Kin Hubbard
It is pretty hard to tell what does bring happiness; poverty and wealth have both failed.
Clare Boothe Luce
Money can't buy happiness, but it can make you awfully comfortable while you're being miserable.
Rodney Dangerfield
My wife & I were happy for twenty years. Then we met!
A man can be happy with any woman, as long as he does not love her.
Oscar Wilde
How can a woman be expected to be happy with a man who insists on treating her as if she were a perfectly normal human being?
------------------------------------------------
When I was in grade school, they told me to write down what I wanted to be when I grew up.
I wrote down "happy".
They told me I didn't understand the assignment,
I told them they didn't understand life.